Amazon Web Services Feed
Why APN Partners Are Excited About the AWS Partner Network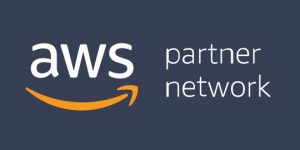 The AWS Partner Network (APN) is the global partner program for technology and consulting businesses who leverage Amazon Web Services (AWS) to build solutions and services for customers.
The APN helps companies build, market, and sell their AWS offerings by providing valuable business, technical, and marketing support.
There are tens of thousands of APN Partners across the globe. More than 90 percent of Fortune 100 companies and the majority of Fortune 500 companies utilize APN Partner solutions and services.
At AWS re:Invent 2019, we met up with APN Partners and asked them about their experience with the AWS Partner Network. Here's what they had to say!
Special thanks to APN Partners Belle Fleur Technologies, Blue Hexagon, Cloudticity, Delphix, Mission Cloud Services, Pythian, Saviynt, Zayo Group, and Zuggand for their participation in this video session at re:Invent, and for sharing how the AWS Partner Network has helped them grow.
Build, Market, and Sell with the AWS Partner Network
As an APN Partner, you will differentiate your business, reach new customers faster, and deeply engage with existing customers by leveraging numerous APN Partner Programs.
APN Partners receive business, technical, sales, and marketing resources to help grow your business and better support your customers.
See all the benefits of being an APN Partner >>
Build Your AWS Expertise
Build and strengthen your AWS-based business when you register with the APN by taking advantage of exclusive technical training for APN Partners, discounts on AWS instructor-led training courses, and step-by-step guidance available through APN Navigate Foundations path.
Gain Go-to-Market Support
APN Partners can gain visibility with customers through marketing opportunities including co-branded campaigns, joint customer-facing webinars, case studies, event sponsorships, as well as feature placements on the APN Blog and AWS Marketplace.
Access Funding and Customer Leads
As your AWS expertise grows, you become eligible for funding opportunities, you gain access to Partner Development Managers who can guide you through your unique partner journey, and you receive support for AWS-validated customers.
Grow as an APN Partner
To receive APN program designations such as AWS Competency, AWS Service Delivery, AWS Service Ready, and AWS Managed Services Provider (MSP), organizations must undergo rigorous technical validation and assessment of their AWS solutions and practices.
These designations help customers team up with specialized APN Partners that can provide value-added services and solutions. Guidance from these skilled professionals can leads to better business and bigger results.
Explore all of our APN Programs >>
Become an APN Partner
Whether you are just beginning to build your business or expanding your practice on AWS, the APN is a great place to start. Join at no cost and advance your APN Partner journey with AWS.
Once you register to become an APN Partner, our APN Navigate enablement program provides you with prescriptive guidance from trusted AWS experts on how to transform your business with AWS. Navigatge provides a step-by-step path to help you build, market, and sell as an APN Partner.
All APN Partners can participate in the APN Navigate program to accelerate your business growth, regardless of where you are in your APN journey. Navigate equips APN Partners with a roadmap, enablement tools, and resources to help you achieve your business goals.
Work with an APN Partner
The APN helps you identify and choose high-quality APN Partners with deep AWS expertise, uniquely positioned to help your company at any stage of your Cloud Adoption Journey.
Read about APN Partners' successes on the APN Blog, and explore partner case studies on the APN website.